Specialties
NorthStar Surgical Center
Since 2001, NorthStar Surgical Center has been committed to serving the communities of the South Plains. Our experienced providers perform a wide array of surgeries at NorthStar Surgical Center from the treatment of GI issues to plastic surgery.
GI/Endoscopy
For problems of the gastrointestinal tract, endoscopic procedures allow your physicians to diagnose and often treat diseases and issues of your digestive tract. Endoscopy procedures also allow doctors to see things that are not visible through other imaging tests, such as ulcers, spasms, and abnormal bleeding. These procedures are minimally invasive and allow for a shorter recovery time than open surgical procedures. Often, they can be performed and you can go home the same day or have the procedure done in an outpatient clinic.
Orthopedics
NorthStar Surgerical Center is committed to helping the community of Lubbock and its surrounding areas live healthy, active, and fulfilling lives. A large part of this is maintaining strong, healthy bones and joints. We offer a variety of services from diagnostics to rehabilitation. Whether you have an injury from sports such as a torn ACL or need a complete joint replacement, your physicians at Lubbock Heart & Surgical Hospital are ready to work with you from your diagnosis to your recovery. Your recovery is a major key to making sure you are able to return to an active life following your surgery, and we are here to help you maintain your orthopedic health.
Plastic Surgery
We offer a wide variety of plastic surgery services. From burn care to cosmetic issues, our physicians and surgeons work to use innovative techniques to perform your procedure. We want to ensure that all of our patients receive the best outcome possible.
Urology
Urology at NorthStar Surgical Center is committed to providing the best care possible to Lubbock and its citizens. We offer procedures for the colon, urogenital, and gynecological organs for the treatment of obstructions, malignancies, and inflammation. Common urological surgeries include those of the kidneys, bladder, prostate, and urethra.
General Surgery
General surgery focuses specifically on the abdomen and its contents, including the esophagus, intestines (small and large), liver, gallbladder, pancreas, thyroid, and stomach. There are a number of procedures covered at NorthStar Surgerical Center including hernia repairs, endoscopic procedures of the GI tract, laparoscopic surgery, colorectal surgery, and more procedures for the stomach and intestinal issues.
Podiatry
NorthStar Surgical Center offers surgical specialties in podiatry. Podiatric surgery involves treatment of conditions of the foot, ankle, and other lower extremity structures. These procedures can include heel spurs, ingrown nails, fractures, and nerve problems.
Bariatric Surgery
Excess weight can negatively impact not only your overall physical health, but also your self-confidence, relationships, and emotional health. Those who are morbidly obese suffer shorter life expectancies alongside a high risk for diseases such as high blood pressure and diabetes, sleep apnea, heart problems, and joint and bone problems. When a person is 75 to 100 pounds over their ideal body weight as determined by your body mass index, there is a low success rate found with changing diet and exercise patterns. Bariatric weight loss surgery may be the best option for you or your loved one. NorthStar Surgical Center in Lubbock offers gastric bypass, lap band, and gastric sleeve procedures.
Learn more at Lubbock Heart Hospital
Learn more at Advanced Bariatric Surgery
Diagnostic Services
Patients at NorthStar Surgical Center have access to a host of diagnostic technologies including CT scans, ultrasound technology, radiology, and diagnostic studies.
BECAUSE EXPERIENCE MATTERS
NorthStar Surgical Center is an outpatient department of Lubbock Heart & Surgical Hospital. Our board-certified providers are working to bring the ultimate healthcare experience to the people of the South Plains.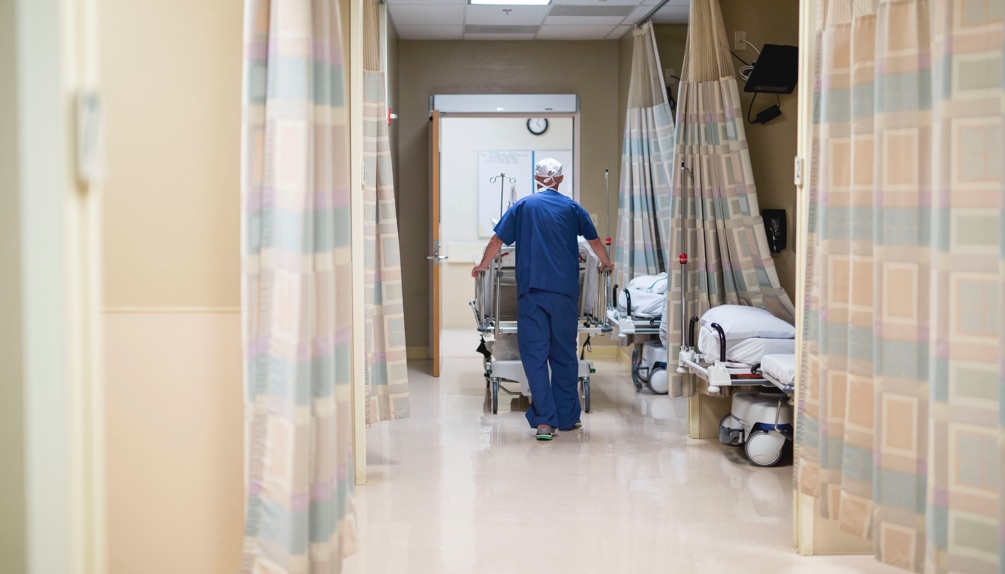 NorthStar Surgical Center offers a world class surgical experience in a convenient location. At NorthStar Surgical Center you will find some of the finest, most respected board-certified physicians and staff in the region. NorthStar Surgical Center has some of the most modern facilities in the region with no parking hassles, and you don't have to worry about a complicated maze of hospital buildings.
NorthStar Surgical Center was thoroughly and purposefully planned with one objective: the ultimate experience in same day surgical procedures with unsurpassed quality of care. The particular types of same day procedures involved typically require more care than is usually available in your doctor's office but which do not require a hospital stay. At NorthStar Surgical Center, we care for a wide variety of medical and surgical needs.